Electronic music is a medium burgeoning with experimentation, but also one that holds many facets. It's a spectrum that can range all the way from harsh noise to ambient music. Therefore, it's not a surprise that young and ambitious creators many a time fall into to the scene to produce their sonic art, such as Chinese producer/artist DiipSilence.
DiipSilence introduces herself in simple terms: "Noise maker, silent dreamer." Even though few words are expended with this introduction, it explains D.S.'s music perfectly: smooth, down-tempo, and dreamlike, all set before a backdrop of her own landscape photography. A studio engineering graduate and seasoned mixing engineer in Hollywood, D.S. began creating solo work on the side under the pseudonym DiipSilence in 2017. To date, D.S. has released eleven original tracks that she's published to both her Bandcamp and her own personal website.
Read the interview with DiipSilence below.
TFP: Who are you?
DS: My name is DiipSilence, I'm a Chinese music artist-producer based in Los Angeles. Before jumping to the world of music I was a math graduate, but I decided to change my career path into the music industry and studied audio engineering classes in L.A. I worked as a mixing engineer and post sound designer for three years in Hollywood. While mixing and producing others' songs, I would also write down my own music and pursue my career to be an artist-producer under the artist name "DiipSillence".
TFP: How would you describe the music you create?
DS: Most of my tracks are Chillstep/Chillout, downtempo, IDM and trip-hop. I love to combine western electronic music elements with world music ethnic instruments, especially Chinese ancient instruments like GuZheng, Xiao, Pipa and so on.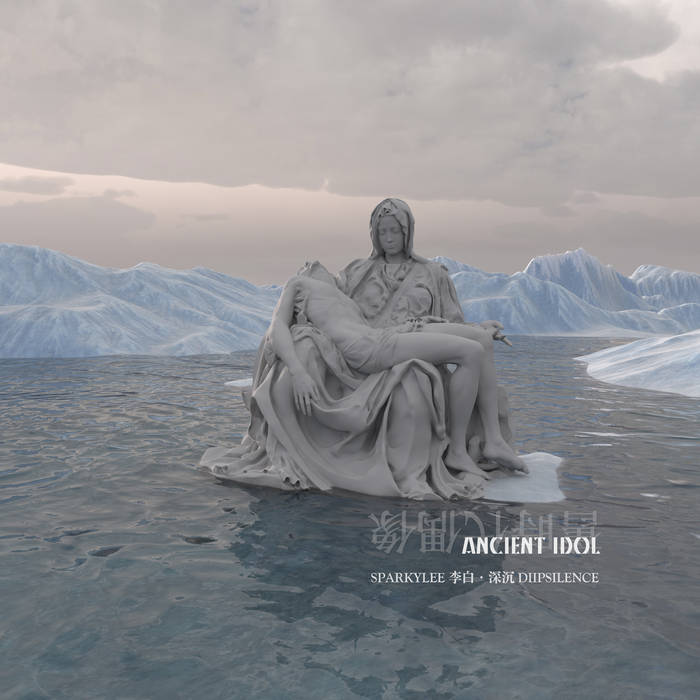 Also, I often use foley (i.e. everyday ambient sound), field recordings and some film sound effects to build up the emotions in my tunes, such as layering my snare with the tearing of paper, sampling water drops as a pitched tom, and using fidget spinner and helicopter sounds as low-end elements. I believe everything can be music, and I'm trying to make people listen and see the imagery at the same time.
TFP: What artists/public figures/individuals would you say have been influential to you and your music?
DS: Most of the music I'm listening to is trip-hop music, I'm a big fan of Coco Rosie, Jay-Jay Johanson, Massive Attack etc. I'd say Coco Rosie inspires me a lot on my sound choices, I learned from them that even toy sounds can be put into music. I started to put film sound effects in my music because I listened to their album "Grey Ocean". I also inspired by Tim Exile and Richard Devine, they are not only musicians but also technical geniuses. As a math major, I'm also this type of person. I love music, but I also enjoy discovering the technological world. Their thoughts in balancing the music with techniques are huge inspirations to me.
TFP: Which would you say is more comfortable for you, playing in-studio or live? Any good examples of either?
DS: Most of my time is spent in-studio. I enjoy writing songs and producing and collaborating with other artists. I also enjoy going out for a trip to do field recording, I love to grab sounds from nature. Usually, I will write down my concepts or sing out melody ideas while travelling, mostly it's the structure of the song. I would rough arrange the song first as a short version, maybe just an 8-bar loop. 
I also do some sound designing on the road because my productions heavily rely on field sounds that I captured while travelling. Then I will compile my sounds and ideas together in the studio, finely arranging the song, recording and mixing there. I prefer writing at any time, anywhere, as long as there's an inspiration in my mind.
TFP: What are your upcoming plans for the future?
DS: I'm planning to release at least one single monthly. For now, my next EP titled "Meteorology IV" is under production. There are four songs in this EP, each song will describe a type of weather phenomenon. I'll put lots of ambience recording and foley sounds in this album as well. Stay tuned for an update.
---
---
2018, The Frying Pan