---
---
Khaliq Jordan's
for the weeks of May 4th-May 11th and May 11th-May 18th, 2018
---
IRON ANGEL

– HELLBOUND

Release date: May 4th, 2018

Delivering their first album in thirty-two years (their last being 1986's Winds of War), German heavy/thrash metal band Iron Angel returns with an absolute bang on Hellbound. Depending on how you look at it, it's either a band that sounds like they've never left or one that's come back with a new revitalized energy. Either way, this is pure old school all the way. As soon as the album started with 'Writing's on the Wall', and straight until the end with the charging attack of 'Ministry of Metal', I was pumped.

Despite vocalist Dirk Schröder being the only remaing original member of the band, they have the sound of a band with real chemistry with every facet shining greatly. Schröder can spit with full fury while having equal strength for beautiful vocal melodies as heard in 'Waiting for a Miracle'. Guitarists Mischi Meyer and Robert Altenbach are always firing barrages of riffs and solos that are out for blood, while drummer Maximilian Behr pummels through each track. Didy Mackel's bass rumbles in the back, particularly on the excellent title track. All of the aformentioned songs are the main highlights, along with the high octane 'Carnivore Flashmob' which may be my favorite. Fans of not only Iron Angel, but also of bands like Metal Church, Tank, and Demolition Man-era Venom will find a lot to like here. This is album of the year material right here.
---
OAK

–

OAK III

Release date: May 8th, 2018

Label: none

Digital
Sounding somewhere between Mastodon and The Sword, but with their own unique sound, Oak brings some massive hammers of stoner metal down. Everything about the Oak III EP sounds so gargantuan, from the riffs to the atmosphere. Drummer Clinton Ritchie in particular stands out with the astounding drum intro that is 'Returning'. Vocalist Andy Valiant is spectacular, highlighted towards the end of the nearly eight-minute long 'Nothing Without You'. The guitars have a real nice contrast between 70's sounding jamming and more sludgy riffage. The bass shines through too, especially with the heavy distortion of 'Walking Away'. This is an EP that demands your attention, and it deserves all of it.
---
INTENT

– VOX POPULI

Release date: May 4th, 2018

Label: Dirty Needle Records

Digital, Cassette
Unleashing their debut studio album, Arizona thrash metal band Intent delivers blistering thrash metal of the old school variety with just a bit of a more modern crossover touch to keep things fresh. The opener 'Number 12 (Looks Just Like You)' is the main highlight here, with a tornado of shredding and crushing riffs and vocals filled with attitude. 'Network Failure' stands out as well with a really awesome and unique bass tone. With Vox Populi, Intent proves themselves to be an excellent up and coming band in the current thrash scene.
---
EXCX

– 

WORLD DOMINATION

Release date: May 3rd, 2018

Label: none

CD, Digital
ExCx, which stands for Embryonic Cells, is another newcomer on the thrash scene. Clocking in at a very digestable twenty-five minutes, the band's debut studio album World Domination doesn't leave any room to bore the listener. Some songs stand out among the rest, such as the three-in-a-row strike of 'The Eye of a Thousand Wrinkles', 'E.T. LSD', and 'Born After the Pains' (the main riff in this song is especially killer) as well as 'Dr. Fly By Night'. The latter punches you with a real massive drum hook. Add on a great Motorhead cover, and you've got a solid and consistent crossover thrash fare. Highly recommended.
---
OVERKILL

– LIVE IN OVERHAUSEN

Release date: May 18th, 2018

Label: Nuclear Blast

CD, Digipak, LP
Delivering their first full-length live album since 2002's Wrecking Everything, Overkill shows that they can still thrash the house down. Recorded in 2016, the band celebrates the 25th anniversary of Horrorscope and 30th anniversary of Feel The Fire by playing both albums in their entirety. While not quite to the same levels of the fantastic aforementioned Wrecking Everything, for anyone wishing to hear all of these two classic Overkill albums in a live setting, the energetic performances and stage banter make this a great way to do so. 'Rotten to the Core' from Feel the Fire sounds particularly piercing.
---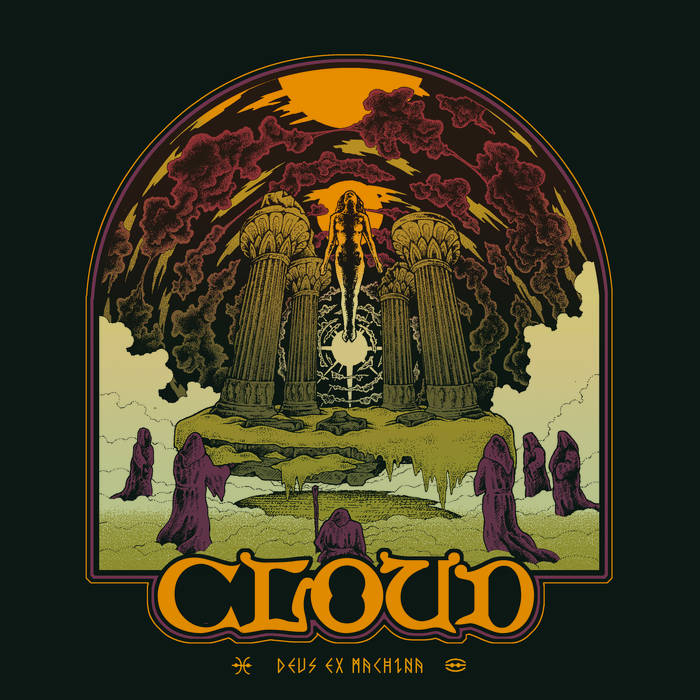 CLOUD

– DEUS EX MACHINA

Release date: May 25th, 2018 (leaked May 15th)

Label: none

CD, LP, Digital
It's not everyday that one stumbles upon an instrumental stoner metal album, especially not one that is also a concept album. While it may be hard to grasp the idea of an instrumental concept album, Pennsylvania stoners Cloud show that it's very much possible with 2018's Deus Ex Machina. In a sense, each song feels like a different part of a journey. At the same time, it can also be simply enjoyed as a catchy and melodic album with some great hooks. There's a good mix of hulking slabs of riffage and quiet more atmospheric melodies. Sit back, relax, and let your mind wander.
Deus Ex Machina: 
---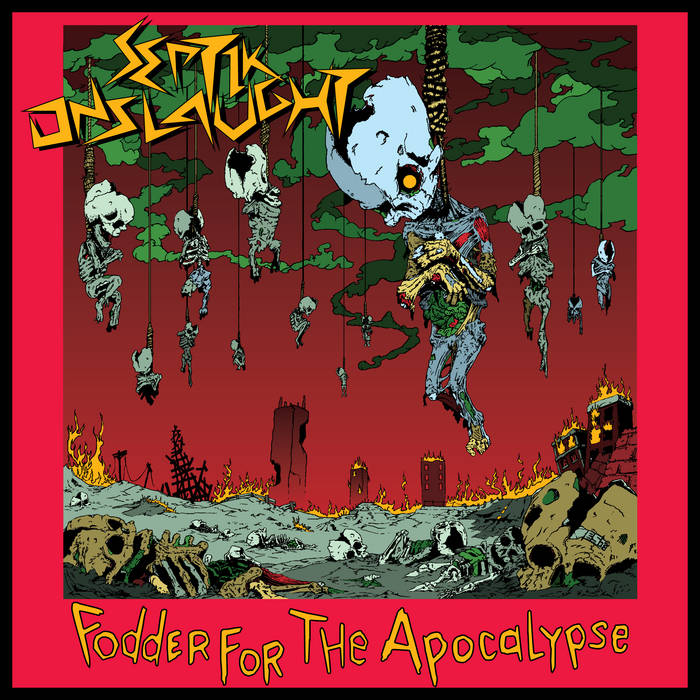 SEPTIK ONSLAUGHT

– FODDER FOR THE APOCALYPSE

Release date: May 7th, 2018
On their second EP, Fodder for the Apocalypse, Septik Onslaught delivers a deadly crossover thrash assault. The band has an interesting blend of the crossover sound with some death metal elements. The song that stands out the most is the finale 'Christ Betrayer', which slows the pace down a bit in the middle to a catchy groove. Clocking in at about thirteen and a half minutes, Fodder for the Apocaplypse provides a short burst of energy that is sure to satisfy anyone needing a quick crossover fix.
---
HEAVY STONE

– RED EYES BLUES

Release date: May 8th, 2018

Label: none

Digipack, Digital
Like many other revival bands, Heavy Stone owes most of their sound to the mighty Black Sabbath. Crushing slabs of stoner/doom are at full display here, and while they sound a whole lot like Sabbath (especially the vocals are of true Ozzy fashion), they deliver it so well that it doesn't matter a whole lot. The massive hook of the instrumental 'Datura' is proof enough for me. They do add in a bit of their own spin, with some real swinging rhythms on 'Carnicova'. The only real dip in quality is the closing 'OMM'. They try their hand at a song in the vein of softer Sabbath like "Solitude", but just ends up being an uninteresting and boring end to a great album. Nevertheless, this is hero worship done right.
---
AT THE GATES

– TO DRINK FROM THE NIGHT ITSELF

Release date: May 18th, 2018

Label: Century Media Records

CD
Leave it to At the Gates, the pioneers of melodic death metal, to deliver one of the best of the genre in a long while. To Drink From the Night Itself continues from where their 2014 comeback album At War With Reality left off, combining dissonant melodies and harmonious solos with thrashing hooks and caustic screams. 'Palace of Lepers', 'The Chasm', and 'In Death They Shall Burn' are the main highlights displaying what this album is all about. At the Gates shows to the world what real melodic death metal should be, maintaining the aggression that death metal requires while having a penchant for great melodies at the same time.
---
SEVENDUST

– ALL I SEE IS WAR

Release date: May 11th, 2018

Label: Rise Records

CD
Ever since releasing their self-titled debut in 1997, Sevendust has kept a steady pace with putting out albums. Most of their albums are good, with a handful reaching excellence. All I See Is War unfortuntely isn't that good. Like their last album, 2015's Kill the Flaw, it includes a couple good standout songs among mostly boring material. 'Risen' and 'The Truth' are the main winners here, though even there the generic choruses pop up that plague the entire album. Even if there's some heavy riffs, there will always be a really melodic chorus. Not that that is necessarily a bad thing, but here it just becomes very monotonous. It's not a terrible album, but certainly one that lacks the variety or edge of what makes the band so great.
---
BLACKSLASH

– LIGHTNING STRIKES AGAIN

Release date: May 4th, 2018

Label: Iron Shield Records

CD
Traditional heavy metal hasn't seen the same resurgence that thrash or 70's hard rock/metal has, but if you look hard enough you can find a handful of bands keeping the sound alive. Blackslash is one such band, and with their 2015 album Sinister Lightning, they did a good job at it. They had a sound influenced by the New Wave of British Heavy Metal, and had the energy for it too. 2018's Lightning Strikes Again continues the New Wave sound, but along with it comes the sleep-inducing lack of any bite or energy. 'Save My Heart' is a decent tune, but even its quality is lost with the lack of power and I just end up getting way too bored throughout most of the album. Fans of Iron Maiden's recent albums will find stuff to like here, but I just lost all interest by the overlong 'Unknown Soldier'.
---
SINGLES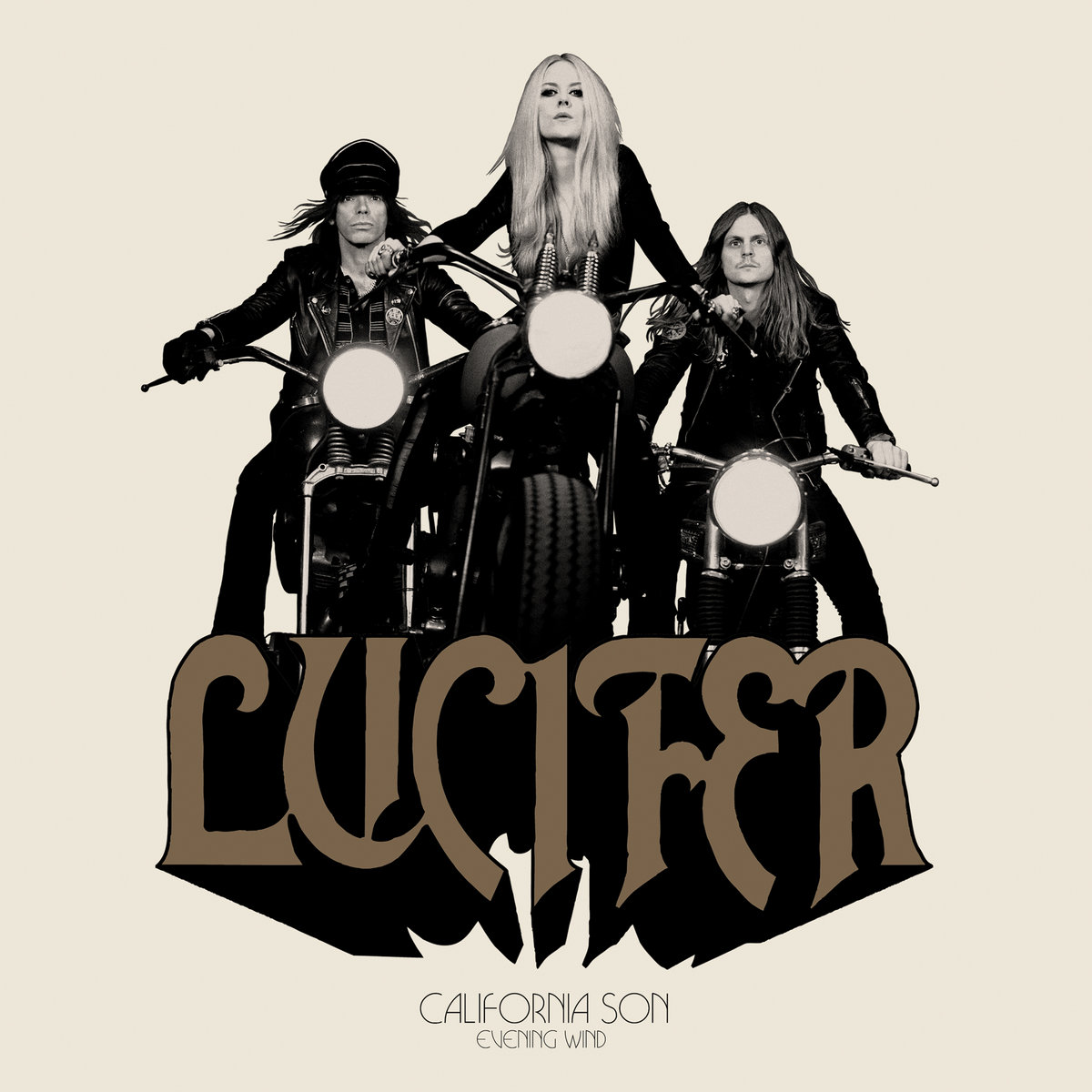 LUCIFER

– CALIFORNIA SON

Out of all of the bands that are playing 70's-style retro hard rock and metal, Lucifer is one of the bands that sounds closest to being right out of the 70's. Their new single California Son, complete with its video, is true flower child-era heavy psych in every way apart from the release date. The driving guitar, organ, bellowing vocals, and that warm bass tone is all here. If the rest of the band's upcoming second studio album is as good as this song, 70's rock/metal fans will sure have something to look forward to.

YouTube:

https://www.youtube.com/watch?v=A7JCQRHROCk
---
ALICE IN CHAINS

– THE ONE YOU KNOW

The One You Know is exactly the sound of the band you know. Alice in Chains' trademark brooding alternative metal/grunge riffing and contrasting harmonious choruses is all here. Not as strong as the amazing singles of the previous album, The Devil Put Dinosaurs Here, but overall it's a pretty good start to the upcoming new album.

YouTube:

https://www.youtube.com/watch?v=352RBWh6ViU
---
---
The Weekly Metal Roundup is a weekly editorial that is released every Friday and written by Khaliq Jordan.